A survey has drawn the links between Facebook and relationship troubles and it turns out that Facebook can really affect relationships. Nearly half of those who are surveyed admitted emotional cheating on Facebook, showing they are engaging in not OK behaviors on social media.
You may be curious about your husband's lately abnormal behaviors, wondering whether he is cheating or keeping secrets from you. Well getting access to his Facebook messages may be crucial to unveil the truth. If you are figuring out the way to get access to your husband's Facebook without him knowing, using monitoring app------PanSpy is definitely a choice for you. While spying isn't the most honest or ethical way to approach the situation, it might be the only way to prove what you've been suspecting.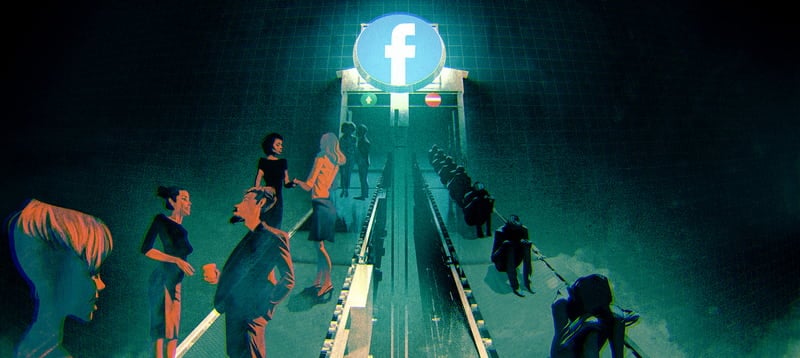 Part 1: Watch out If Your Husband Shows Following Signs
He won't let go of his phone when you're around
Whenever you walk in the room, it is typical of him hiding whatever it is he's doing on his phone, such as closing browsers, deleting history or shielding the screen. You've got to watch out that he's keeping something from you. And he may get irritated when you ask what he is doing on his device.
He calls and texts late at night
He starts spending bedtime hours glued to his phone instead of having chats with you or any other friends or family members over phone. Needless to say, he might have another relationship in the works.
He accuses you of bad behaviors
Guilty people often project their insecurities on others, so it's possible that if he's making unfounded accusations of your behaviors though he could be the one with the problem.
No ambiguous spoken language with women when checking his conversation lists
It is very likely that he has deleted his chat windows with possible women if you find him constantly chatting with people over phone without finding any suspicious ones. Well it is definitely a good sign that he's trying to hide the relationship.
---
Part 2: Use PanSpy to Hack Your Husband's Facebook without Him Knowing
If you are going crazy about your husband's cheating on you, then it may be a relief for you to use a monitoring app--------PanSpy to prove what you have been suspecting. Simply follow the steps below to get it done.
Step 1: Create a PanSpy Account
Visit PanSpy official website on your browser (both desktop and mobile are available). Go to Sign Up button and click on it, which enables you to sign up with authentic email address to create a PanSpy account. You will receive a confirmation link from your email to activate your account later.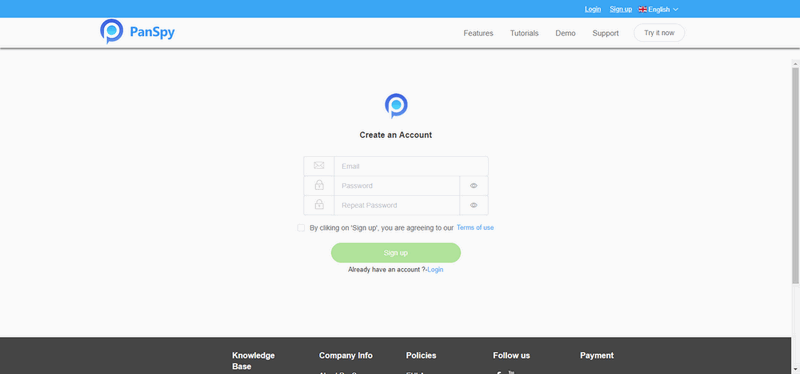 Step 2: Install PanSpy App on Target Device
After successfully subscribe the service, you will get a download link which enables you to download and install the app on your husband's mobile device. Now login your PanSpy account, follow the one-screen wizard to set up and give the app permission for accessing data on the target device. Once you finish all procedures and start the service, you are allowed to delete the app icon without him knowing.
Step 3: Start Monitoring Target Device on Control Panel
After finish the setup process on target device, now turn back to your computer (or your own mobile device) to view the monitored data. You can always access the data on the control panel. And for the first time you enter the dashboard or control panel, it takes some time to sync all data from monitored device. Now if you want to hack your husband's Facebook, you can simply refer to the left panel, tap on Social App and then click on Facebook.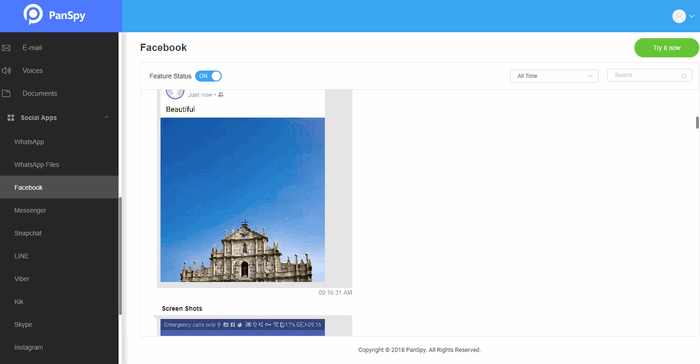 All supported features including Schedule Restriction, Contacts, Messages, Locations, Photos, Social Apps, Brower History and more are listed on the left panel so that you can click each category to view the data. To sync latest data from target device, simply click the refresh button. And you should be noted that PanSpy will fail to sync newest data if the monitored device is powered off or disconnected to the internet.
---
Summary: We mentioned above the possible signs of cheating behaviors. What's more, a detailed demonstration of how to use monitoring app---- PanSpy to secretly access to your husband's facebook without being noticed is given here.
---
START MONITORING NOW:
Reminders: All apps or tools introduced in this article shall be for legal use only. Please follow the Terms & Use and End User License Agreement (EULA) before trying any of them. Any consequences of improper use should be borne by users.