Cellphones are equipped with lots of features that allow the user to use them to perform various tasks. We have to admit that the smartphone is the basic necessity of digital civilization. Cellphones make things easier. In this computerized world, parents want to know about their kids are doing, Spouse wants to about their partner, an employer wants to know about their employees. Are you one of these people and want to remotely hack a Huawei smartphone? Read this article to know about the best way to remotely hack a Huawei smartphone in few clicks.
If your kids have Huawei smartphone then, you can spy on their Huawei smartphone using PanSpy. It is one of the leading spying apps with an array of features, unlike other monitoring apps. You just have to install it on the target phone and hack the device remotely.
How to Hack a Huawei Phone Remotely
PanSpy makes the hacking experience easier and convenient. This is 100 percent safe and genuine tool to remotely hack a Huawei smartphone. PanSpy is designed for devices that are running on Android and iOS operating system. In this spying tool, you will find a wide range of functions that will aid you in remotely hack a Huawei smartphone in couples of the shot. You can access various components of target device including call history, messages, location, and much more.
Why Choose This Tool to Remotely Hack Huawei Phone:
Track the live location: When the target device is stolen or lost, this is a great feature that enables you to track the live location of the target device in few clicks.
Easily access call history: PanSpy allow you to check every single incoming and outcoming call if you need to view call details from target device.
Web browsing history: Wonder which website is your kid's favorite? PanSpy also works as an internet monitoring tool to access target device browsing history.
View instant messaging chats: PanSpy make spying on messages instantly easier. Besides, you can view chats conversation from WhatsApp, Skype, Line, Wechat, and other IM chats.
View other social apps: PanSpy enable you to get knowledge of the states of some social apps, such as Facebook, WhatsApp, Snapchat, Line, Viber, Kik, Skype, Instagram, Tinder and etc.
Easy Steps for Hacking a Huawei Smartphone Remotely
Step 1: Subscribe PanSpy.
Go to PanSpy official website www.panspy.com and click on SIGN UP to start first step. Create an account with your email address. Then PanSpy will send you a confirmation link and you need to check it and activate your account. Then follow the Setup Wizard to finish the following setup process. Choose the operating system that is running on the target device. Here, we are selecting Android because we want to remotely hack a Huawei smartphone.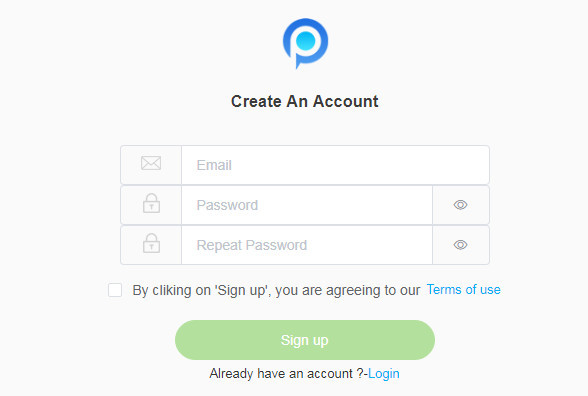 Step 2: Select A Subscription .
PanSpy provides two editions: Premium Edition, Ultimate Edition. Both editions support for 1-month subscription, quarter subscription and 1-year subscription, you can check the here. Get a subscription you prefer and move on. At last, you can see a control panel on your computer.
Then login your PanSpy account, and follow the instructions given to set and give the app permission to access data on the monitored mobile phone. Once you completed all process and started the service, you can choose to delete the app icon or keep it on the homescreen.
Step 3: Install PanSpy App on Huawei Phone.
After successfully subscribed the service, you will get a download link, simply download and setup the PanSpy app. Login in with your PanSpy account and authorize PanSpy according to the instructions. You can choose to keep or remove the app icon.
Step 4: Start Hack Huawei Phone.
After setup on Huawei phone, check the control panel on your computer. You have complete unrestricted access to the target phone and you can easily hack it, including calls, messages, emails, apps, photos, browsing histories, Viber, Snapchat, WhatsApp, Line, Facebook, etc.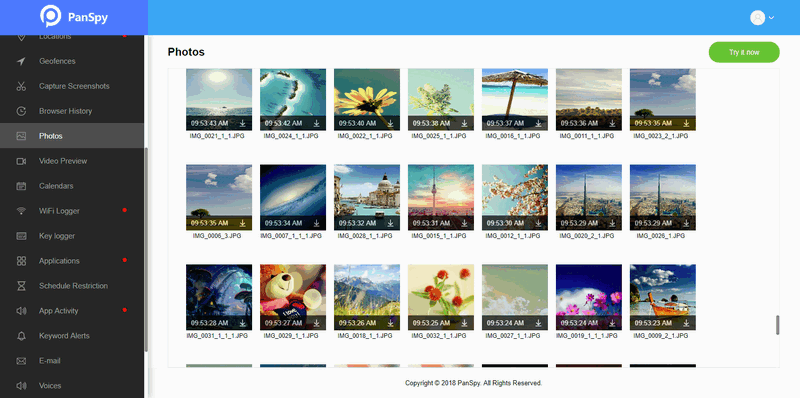 Hopefully you've learned how to track a Huawei smartphone easily now. If you would like to go for PanSpy App, you can visit to its official website and know about the setup and install it.