2. Track A Xiaomi Phone with PanSpy
Undoubtedly PanSpy can satisfy all your needs as one of the best mobile monitoring apps. You can access location, contacts, messages, browser history, call logs, and so much more important data remotely. You are able to choose keep its app icon or remove it on the target device. It compatible with all the popular mobile devices.
Step 1: Register.
First of all, you have to open a web browser and visit PanSpy official website. Click on the Sign up button to create a PanSpy account.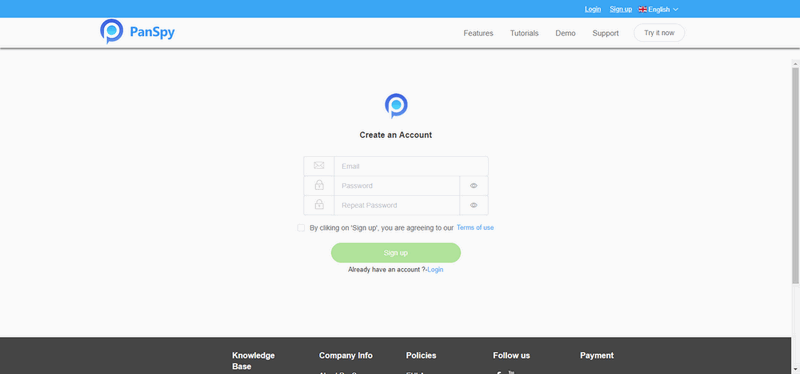 Step 2: Select Android System .
Get physical access to the target device and visit www.panspy.com to download PanSpy Android app. Go to the settings of target Xiaomi device and authorize PanSpy following the instructions. Install the app and launch. Choose to keep or remove the app icon after installation.
Step 3: Install PanSpy App on Xiaomi Phone.
After successfully subscribed the service, you will get a download link, simply download and setup the PanSpy app. Login in with your PanSpy account and authorize PanSpy according to the instructions. You can choose to keep or remove the app icon.
Step 4: Remotely Check Data on Huawei Phone.
Now, enter PanSpy login details that you have created in step 1 and accept the permissions to start monitoring. Switch back to your computer or your own phone and open PanSpy online dashboard in any browser to remotely hack the target Xiaomi phone.