How to Set Limitations for PUBG Mobile on Android device
For Android device, most Android brands currently have no build in tool to set limitations for certain apps. But you can use some 3rd party apps to make it. There are many parental control apps can do this, and I recommend two efficient apps in this tutorial.
Set Limitations for PUBG Mobile on Android device with PanSpy
PanSpy is a professional app which designed for parents to monitor their kid's device, it helps parents get aware of all activities on kid's device and put limitations for the usage of device. And you can learn what PanSpy can do below:
Track live location: When the target device is stolen or lost, this is a great feature that enables you to track the live location of the target device in few clicks.
Access call history: PanSpy allow you to check every single incoming and outgoing call if you need to view call details from target device.
Web browsing history: Wonder which website is your kid's favorite? PanSpy also works as an internet monitoring tool to access target device browsing history.
View instant messaging chats: PanSpy make spying on messages instantly easier. Besides, you can view chats conversation from WhatsApp, Skype, Line, Wechat, and other IM chats.
View other social apps: PanSpy enable you to get knowledge of the states of some social apps, such as Facebook, WhatsApp, Snapchat, Line, Viber, Kik, Skype, Instagram, Tinder and etc.
Schedule restriction: PanSpy allows you to set time schedule on the smartphone or directly block certain apps like PUBG Mobile.
With all these great features, you can take full control of your kid's smartphone. To set Limitations for PUBG Mobile on Android device with PanSpy, you can follow the steps below:
Step 1: Create a PanSpy account.
First of all, to start with the service, you need to create an account. Go to PanSpy official website and click SIGN UP on the upper right corner to create your account. You need to use a valid Email address and will receive the confirmation email, you may need to check junk or spam folder to find it. Simply click on the link to activate your account. And then you can sign in the account to continue.
Step 2: Install PanSpy on your smartphone.
Once you successfully sign in your account on the console, you will see the setup wizard to walk you through.
Select Android and set a name&age on the page, and then it will ask you to download PanSpy app on your device. So enter panspy.me on the browser address bar, download and install PanSpy app. Open it and sign in your PanSpy account, then you need to authorize the app. All Important permissions need to be authorized, and the Optional permissions are according to your own needs.
Step 3: View all activities on the console.
After you finish all the steps above, you can now sign in your PanSpy account on the Control Panel to view all activities on your device. It needs some time to upload all data to the server when you use it for the first time.
Step 4: Put restrictions on the device usage.
If you can't help using your phone at bedtime, you can limit the usage of it with PanSpy. Click on Remote Control feature, find Schedule Restriction, and set time restriction on the panel so that your kid can't use your smartphone at the period of time.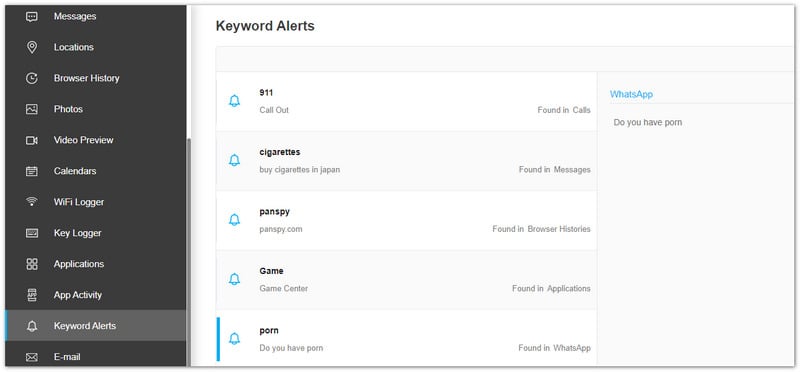 Set Limitations for PUBG Mobile on Android device with Google Family Link
Family Link is released by Google to help parents to monitor kid's Android smartphone. To use Family Link app, you need to have access to both of your own device and your kid's, since you need to set it up on both devices. And note that your kid's Android device needs to run Android 5 and later. And then you can follow the steps below to set limitations for PUBG Mobile on the device.
Step 1: Set up Family Link on your child's phone
On your child's Android device, open Settings, scroll down to find Google > Parental controls. Click Get started, and select Child or teen.
Click Next button to continue. Select your child's Google account or create a new one for them. Click Next and then sign in with your own (parent) account.
Step 2: Install Family Link on your own phone
For parent, you need to have an Android device running Android 5 and above or an iOS device running iOS 9 later. Please download Family Link for Parents app on Google Play Store (Android device) or App Store (iPhone), and after you installed it successfully, you can change parental control settings and remotely manage your child's Android device.
Step 3: Set PUBG Mobile limitation on your child's device
With Family link, you can put restrictions on the usage of PUBG Mobile app or filter other contents on your kid's device.