How to Track Browser History of Employee
If you want to track employee browser history from their mobiles remotely and secretly, PanSpy is a good choice. It is a versatile and reliable mobile phone tracking application that allows you to track internet activities on your employees' mobile phone during their work hours. You are also able to monitor web browsing history, WiFi logger, Geofencing, Calendar, E-mails, Video, text messages, calls, current GPS location, SnapChat, WhatsApp and many more. With the help of PanSpy, you can:
View all browsing history.
Monitor online activity.
Know correct records of browsing date and time.
Top Features of PanSpy
Track Cell Phone Activity: Call logs, Messages, E-mails, Document, Calendar, Photo, Video, Apps and more
Track Current Location: GPS, Geofencing, WiFi logger
Monitor Social Apps: Whatsapp, Skype, Facebook, Instagram, Snapchat, Line, Kik, Tinder, Hangouts and more
Remote Control: App blocker, Schedule restriction
Three Steps to Track Employee's Browsing History
Step 1: Create A PanSpy Account
Firstly, visit PanSpy official website on your browser (both desktop or mobile are available), click on Sign Up button and use an authentic email address to sign up PanSpy. After created a PanSpy account, you will receive a confirmation link to your Email, simply navigate to your Email address, tap the link to activate your account, then follow the Setup Wizard to complete the following setup process.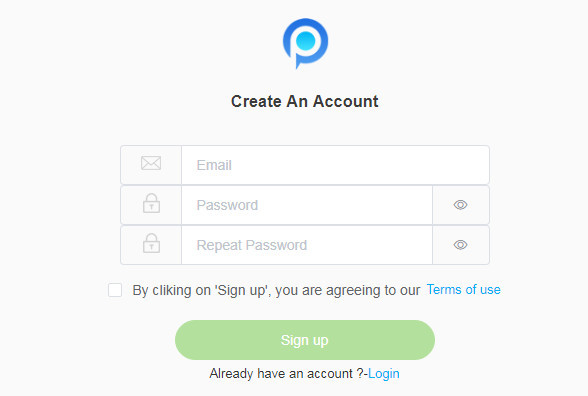 Step 2: Select A Subscription and Install the PanSpy App
Currently, there are two different editions i.e. Premium Edition, Ultimate Edition available. Both editions support for 1-month subscription, quarter subscription and 1-year subscription, you can check the pricing details here. Simply select a subscription you want.
Once successfully subscribed the service, you will get a download link, just download and install the app on the monitored mobile device. Then login your PanSpy account on the phone, and follow the instructions given to set and give the app permission to access data on the target mobile phone.
Note: once you completed all process and started the service, you can choose to delete the app icon or keep it on the homescreen.
Step 3: Start Tracking the Employee's Browser History
After the setup process on target device is completed and the PanSpy account is logged in, you need to turn back to your computer (or your own mobile device) to view the monitored data. Click the Browser History on the left side of the dashboard to start monitoring the browser history of Employee.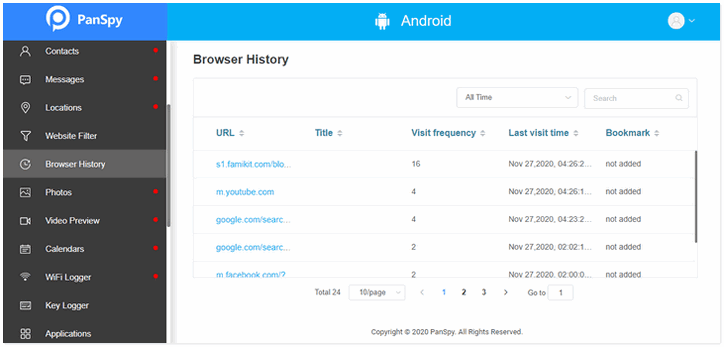 Note: All supported features are listed on the panel so that you can click each category to view the data.