1. How to Track A OnePlus Phone By Using PanSpy
PanSpy is a professional phone tracking application which provide you a platform to monitor target Android device in real time. Android devices which run above 5.0 can all be monitored. What's more, panSpy possesses some special functions, setting a time limitation to restrict children from playing mobile phone, sending a notification once the person you monitored has left this area, restricting some words to search, making screenshot on target phone without a trace. Of course, you can look through different kinds of data include Call logs, Contacts, Messages, locations, Browser History, Photos, Keylogger, Apps, E-mails, Media and other phone data.
Features of PanSpy
Track Cell Phone Activity: Call logs, Messages, E-mails, Document, Calendar, Photo, Video, Apps and more
Track Current Location: GPS, Geofencing, WiFi logger
Monitor Social Apps: Whatsapp, Skype, Facebook, Instagram, Snapchat, Line, Kik, Tinder, Hangouts and more
Remote Control: App blocker, Schedule restriction
Step 1: Subscribe PanSpy.
Go to PanSpy official website and click SIGH UP to create your account first. Then active your account through the confirmation link you received. Login with your account and start to set the monitor. Choose Mobile Device - Android (currently only work for Android and we will open for iOS soon) and the edition you want. We provide Premium Edition and Ultimate Edition, you can click here to know more about the difference between them.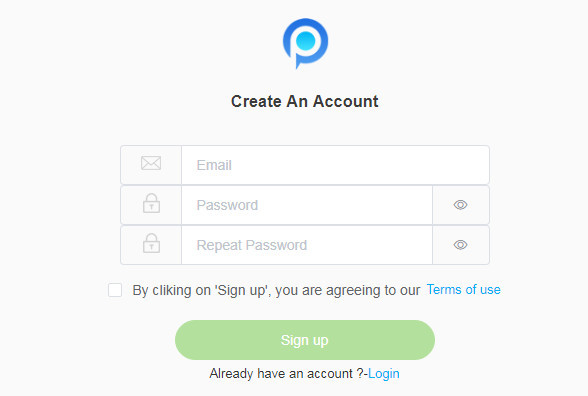 Step 2: Install PanSpy on OnePlus.
Once you successfully subscribed PanSpy, follow the download link to download PanSpy on your target OnePlus device. Login with your account and follow the instructions.
Step 3: Start Tracking the OnePlus Phone.
Now go back to your PanSpy Control Panel to start monitoring OnePlus device. Select 'Locations' option and you can view the current location and previous spot of the OnePlus device. You can monitor other operations did on OnePlus device in real time as well.