Parenting is particularly tough when it comes to decision like this, whether to give your kid a mobile phone like Sony device or just get him a dumb phone and be done with it. If you give him a powerhouse, it falls upon you to proactively look out for your kids by keeping an eye on the use of the phone. In this post, we will tell you two ways to track a Sony phone.
There are various cell phone tracking apps on the Google Play Store for you to keep track of your kids' phone. To spy on a Sony phone remotely, we want to recommend you two easy but effective ways. Let's follow this guide to learn how to monitor a Sony phone remotely via mobile phone tracking Apps.
Part 1. How to Track A Sony Phone Using PanSpy
PanSpy is an ultimate mobile phone tracking solution that enables you to access the data like messages, location, contacts, call logs, Keylogger, Apps, E-mails and more of the monitored Sony phone. Thanks to this phone spying application, you are able to track any Android device including Samsung, Huawei, HTC, Oppo, Motorola, LG that is running on Android version 5.0 or later.
Key Features of PanSpy
Track Cell Phone Activity: Call logs, Messages, E-mails, Document, Calendar, Photo, Video, Apps and more
Track Current Location: GPS, Geofencing, WiFi logger
Monitor Social Apps: Whatsapp, Skype, Facebook, Instagram, Snapchat, Line, Kik, Tinder, Hangouts and more
Remote Control: App blocker, Schedule restriction
Here are three steps to track a Sony phone:
Step 1: Subscribe PanSpy.
Go to the PanSpy official website www.panspy.com, click Sign UP button. Then enter your e-mail address to create an account. After that, you will receive a confirm e-mail. Then, create an account with your authentic email address. After that, PanSpy will send you a confirmation link. Simply navigate to your Email address, tap the link to activate your account. Then follow the Setup Wizard to complete the following setup process. Choose the operating system that is running on the target device. Here, we are selecting Android.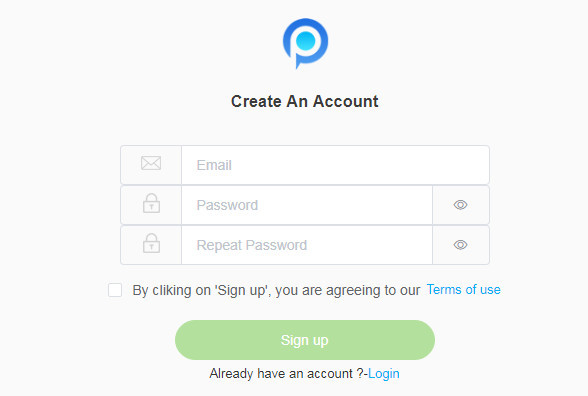 Step 2: Select A Subscription And Install PanSpy Application.
Currently, there are two editions available: Premium Edition, Ultimate Edition. Both editions support for 1-month subscription, quarter subscription and 1-year subscription, you can check the pricing details here. Simply select a subscription you need and move on. At last, you can see a control panel on your computer.
Step 3: Start Tracking the Sony Phone.
After finished the setup process on Sony device, turn back to the Control Panel on your computer. Now, you can start tracking instant messages, browsing history and any other activities taking place on the monitored Sony phone.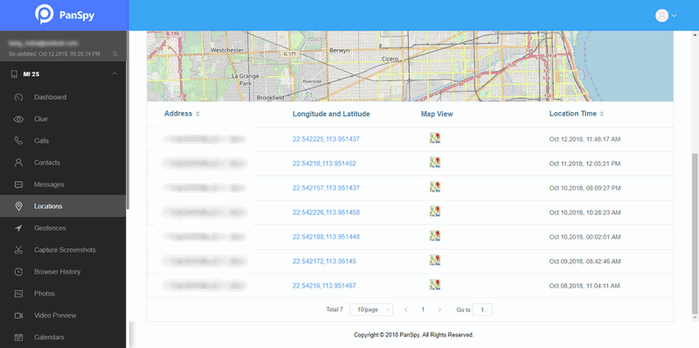 ---
Part 2. How to Track A Sony Phone Using Sony Tracking Service My Xperia
As a Sony phone user, you are so lucky. Sony has initiated its own smartphone tracking service called My Xperia that allows you to monitor the whereabouts of your Sony device when it's lost or stolen. If you have a Google account and my Xperia service activated, you can do the following:
Locate your device on a map.
Ring your device even if it's in silent mode.
Remotely lock the device and display a custom message on screen.
Initiate command to clear all data in both internal and external memory.
Following are simple steps to monitor a Sony phone using My Xperia
Note: you need activate the your Xperia service first.
Step 1: Sign in your Google account on your Sony Xperia phone.
Step 2: Find and tap the Settings app.
Step 3: Tap Security, then my Xperia.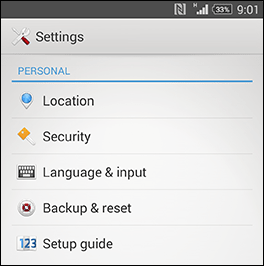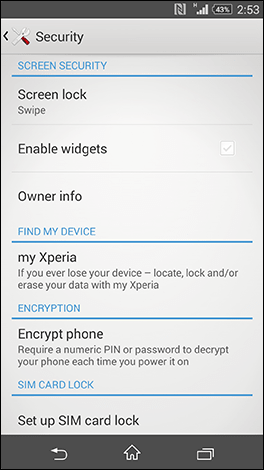 Step 4: Tap Activate. When it prompts you with the Terms & Conditions, mark the checkbox, then tap Accept.
Step 5: You probably need to tap Agree on a few more prompts to complete the activation.
To track the Sony Phone using my Xperia service.
Step 1: On your computer, sign in to myxperia.sonymobile.com with your Google account.
Step 2: On the my Xperia main page, you should see a menu on the left.
Step 3: Click Locate to see your phone's location on a map. You'll also receive an email as soon as the server locates your phone.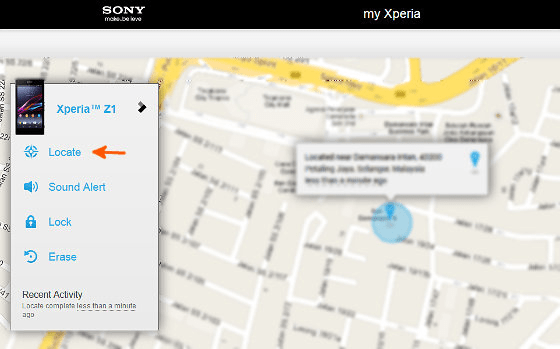 Step 4: Click Sound Alert, then hit Play Sound. A loud alert will sound from your device and it will vibrate for 60 seconds.To stop, you need to tap the Turn off button on the phone.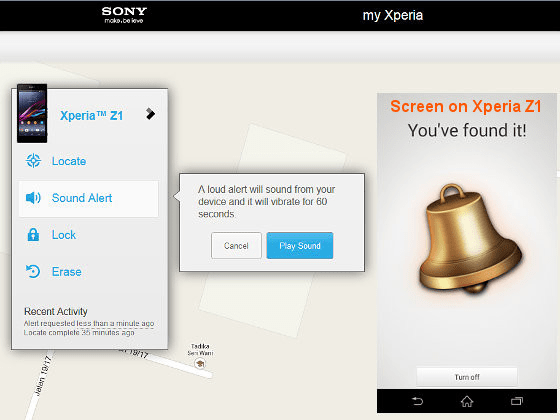 Step 5: On your computer, sign in to myxperia.sonymobile.com with your Google account.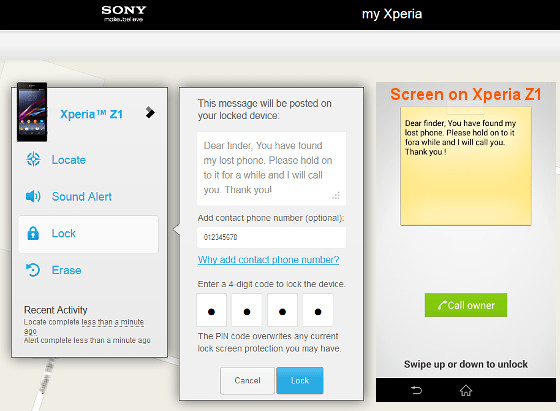 Step 6: Click Erase to erase all personal data and apps from your device.
Each method has its individual features. Simply select the best solution to track a Sony phone.
START MONITORING NOW: