As the rapid development of technology, mobile phone plays an increasingly important role in people's life. Phone tracking become a trend these days, it doesn't mean that you are peeping someone's privacy, on the contrary, it's a good way to observe and regular your kids' behavior. People can also use PanSpy to find their phone that they've lost by accident or to find someone if they are in danger. Here we have some good ideas for helping your track the Redmi device conveniently. Keep reading to know more about how they work!
Part 1. How to Track A Redmi Phone By Using PanSpy
PanSpy, a comprehensive phone monitoring app, supports to track every Android devices which run above 5.0 remotely. Users can monitor every operations on target Android device, such as check out the sent and received messages, view the current operations on multiple social apps, browse the website history, etc... It also contains lots of special functions like lock target phone in a period, get alarm when target device left the 'safety' zone you defined, forbid 'mean' words to search.
Key Features of PanSpy
Track Cell Phone Activity: Call logs, Messages, E-mails, Document, Calendar, Photo, Video, Apps and more
Track Current Location: GPS, Geofencing, WiFi logger
Monitor Social Apps: Whatsapp, Skype, Facebook, Instagram, Snapchat, Line, Kik, Tinder, Hangouts and more
Remote Control: App blocker, Schedule restriction
Step 1: Subscribe PanSpy.
Please go to PanSpy's homepage, create your own PanSpy account by click on 'SIGH UP'. Then you will receive an email with a confirmation link, click the link to active your account. Go back to PanSpy page and login with your account. Choose the Mobile Device - Android (currently only work for Android and we will open for iOS soon) and the edition - Premium or Ultimate. If you want to know more difference between Premium edition and Ultimate edition, please click here.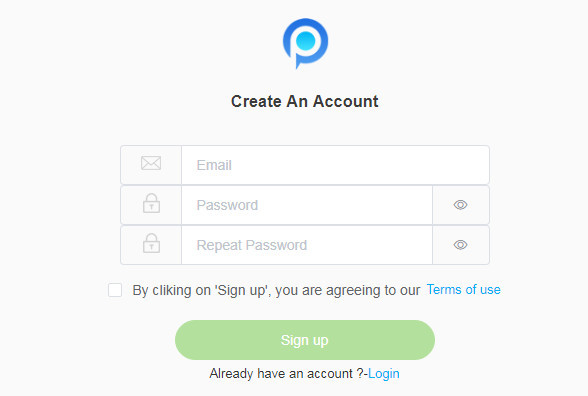 Step 2: Install PanSpy on Redmi Phone..
After you subscribed PanSpy successfully, please download PanSpy on your target Redmi Phone by following the download link. Then login with your account and follow the instructions to make settings.
Step 3: Start Tracking the Redmi Phone..
Go back to PanSpy Control Panel on your computer. Select 'Locations' option and track the current location of your Redmi phone. You can view the previous location history if you want. PanSpy also support to monitor other content on Redmi remotely.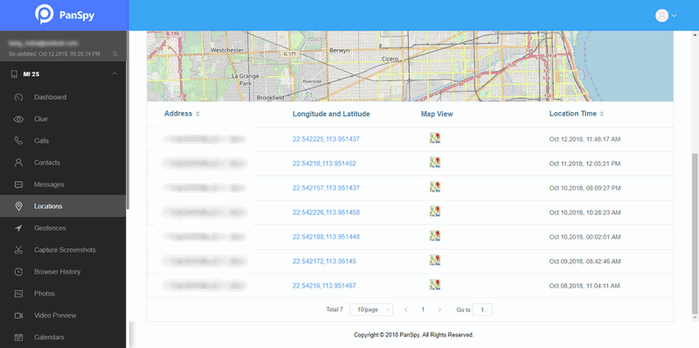 ---
Part 2. Use Redmi's 'Find Device' function to Locate Your Redmi Device
When getting a new Xiaomi phone, you can create a Mi account in order to manage your phone better. And Mi Cloud has the function of 'Find Device' can help you locate your Redmi in time. Here are what you need to do.
Features open of Redmi's Find Device:
Locate Redmi device.
Ring your device remotely.
Enable lost mode remotely.
Wipe the data of your device.
Step 1: Please find 'Mi Account' in the 'Settings' and sign in to your Mi account on your Redmi phone. Then you can see 'Find Device' at the bottom of the menu, click to activate it.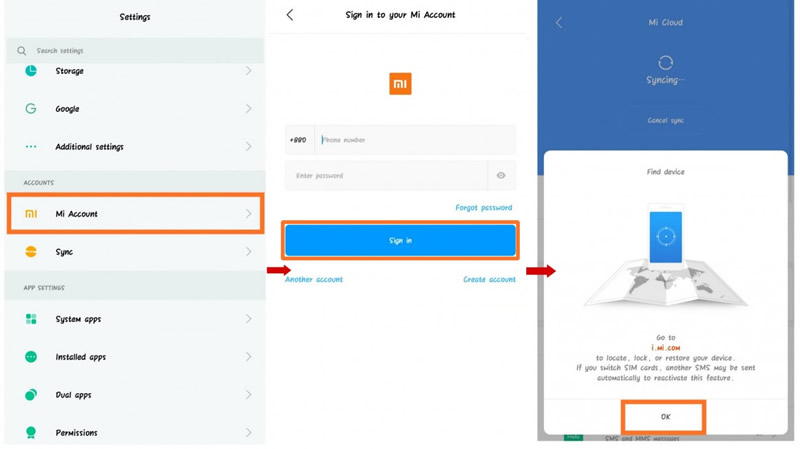 Step 2: Go to the Mi Cloud website and sign in to your Mi account. Then click 'Find Device' on the homepage of Mi Cloud. (Tips: Please make sure your Redmi phone has connected to network otherwise 'Find Device' won't be able to control the phone remotely.)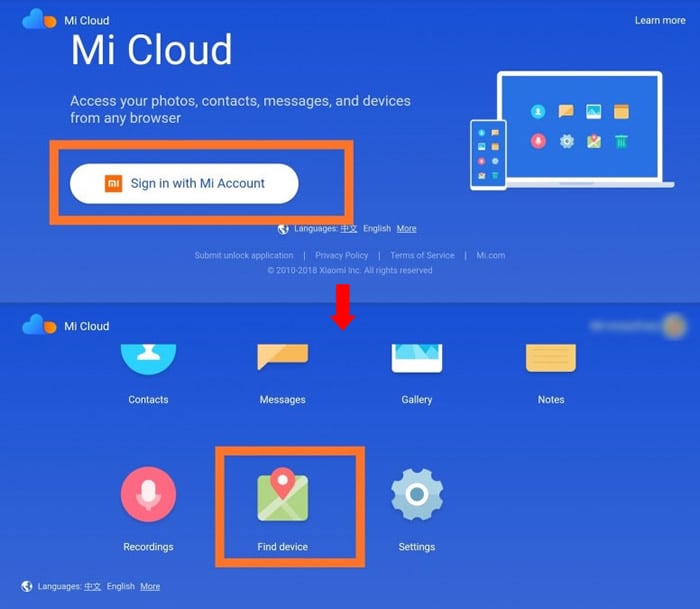 Step 3: If you ever located your phone before, you can find your Redmi phone's location on Google Maps directly. If this is the first time you use 'Find Device' function, please click on 'Online' >> 'Locate device' and it will start locating.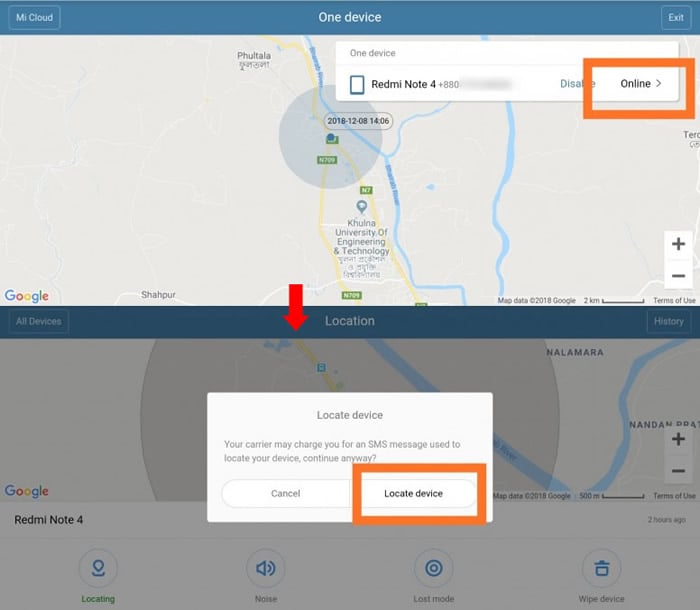 Step 4: Moreover, if you want check the history of this Redmi phone, please click the 'History' button on the top-right corner. You will get the precise location and date of your Redmi phone in a period.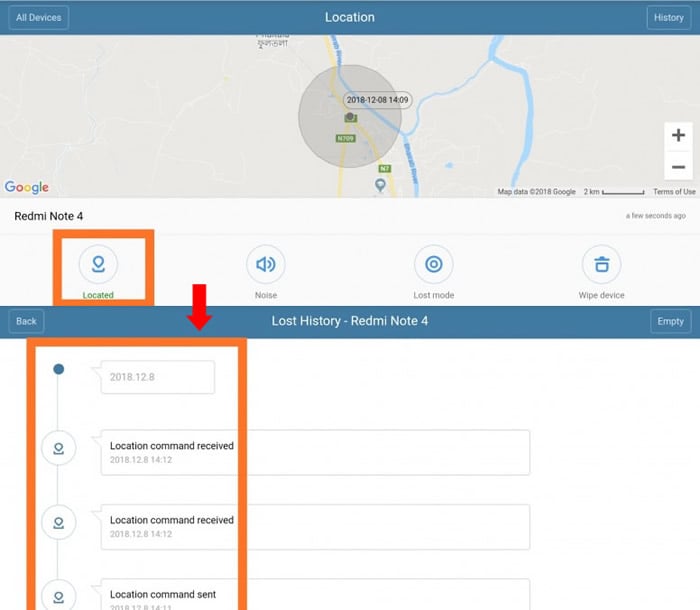 ---
START MONITORING NOW:
Reminders: All apps or tools introduced in this article shall be for legal use only. Please follow the Terms & Use and End User License Agreement (EULA) before trying any of them. Any consequences of improper use should be borne by users.