If your child or employee own a Google device, and you want to see what's going on with their device, how to make it? Of course, it's impossible to monitor their device all day, you have no time to keep an eye on it all the time. Actually, there is an app which helps you remotely monitor an device so that you can always know that if your child is being seduced by online predator or your employee is doing something bad to company. And now let's get started on how to monitor a Google device.
1. Why Would We Like to Monitor Cell Phone Remotely?
There could be plenty of reasons for using a remote cell phone monitoring app. From employers to parents, everyone can take the assistance of these tools.
Parents want to know the real-time whereabouts of their kids. It helps parents monitor the online activity of their kids and protect them.
Employers can track their employees remotely.
Individuals can know whether their spouse is being unfaithful.
People also use these apps to track the activity of their siblings, friends, parents, and loved ones.
2. How to Monitor a Google Device Remotely
One of best methods to monitor a device is using an app known as PanSpy. PanSpy is a leading app that helps parents or employers to monitor how their children or employees are using their devices. PanSpy has all the features you'd expect including calls, messages, locations, social apps like Facebook, WhatsApp and more. You can even know what has been deleted from their devices.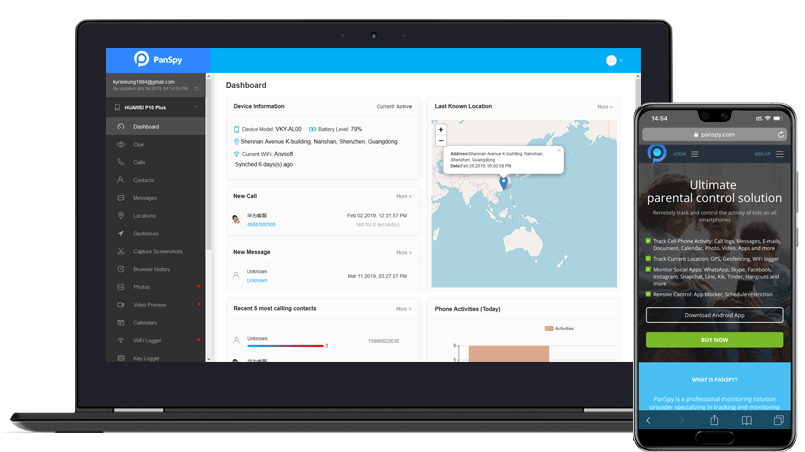 Of course, for the first time usage, you need physical access to the target device to install an app and do some simple settings. Besides, PanSpy now offers 1-month free trial to new users, if you want to activate all features and for long term usage, it's wise to subcribe to Premium edition or Ultimate edition. And here's detailed steps to monitor a Google device.
Step 1: Register
First of all, you have to open a web browser and visit PanSpy official website. Click on the Sign up button to create a PanSpy account using an valid Email. And then activate it by clicking the link sent to your Email address.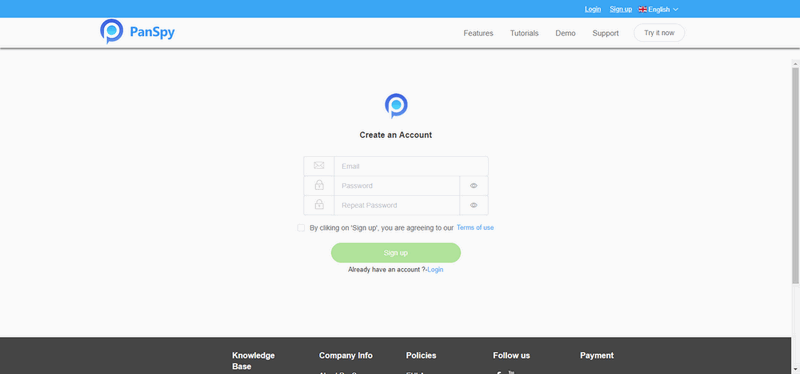 Step 2: Select Android System
After activating your account successfully, you are able to sign in your account, select Android system and enter some information for your child/employee. Click "Next" to go to next step, start free trial version or buy a premium/ultimate account.
Step 3: Set up PanSpy App on Google Device
Follow the setup wizard to download PanSpy app on your target Google device. And then do the settings to authorize PanSpy app to access your data following the given instructions. After done all necessary settings, choose to keep or remove the app icon.
Step 4: Remotely Monitor Data on Google Phone
Now, sign in to PanSpy console using an desktop browser or mobile device browser, you are now able to see all data on this interface. Click on each category to check the data you want to view. And you can click on the Update button to upload new data from target device to view the latest data.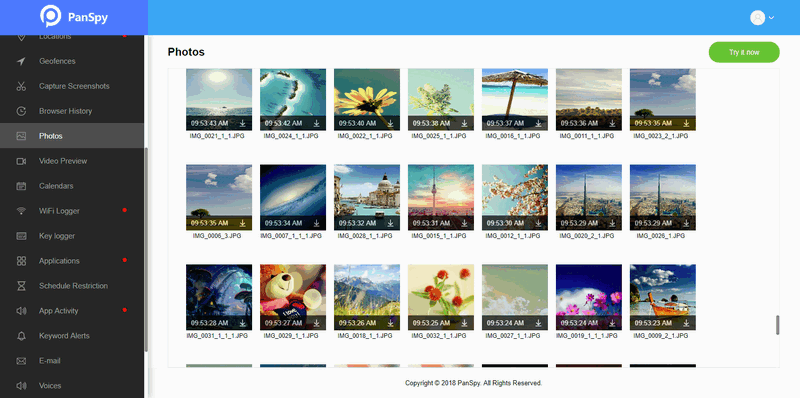 Reminders: All apps or tools introduced in this article shall be for legal use only. Please follow the Terms & Use and End User License Agreement (EULA) before trying any of them. Any consequences of improper use should be borne by users.