Twitter tops the most popular Internet resources for online communication and information sharing for a long time. If you have a young kid, then you understand the constant worry about what they're up to on social media. Do you suspect that your partner is cheating? If you are the one who wants to know how to hack a twitter account for whatever reason, this post is for you.
How to Hack A Twitter Account Remotely
Actually, it is very easy to hack a Twitter account. Many times, wives or husbands can hack account of their spouse to check their loyalty, or you can hack your kids' account to check any security threat to them as they are immature. So, find here simple ways that How to Hack Twitter Account easily.
1. The Best Way to Hack A Twitter Account
After a dozen unsuccessful hacker attempts, you feel nervous and irritated trying to hack into a Twitter account again and again. This is where special hacking software and keyloggers can help you complete the secret mission. PanSpy is such a powerful mobile phone tracking application that enables you to access someone's Twitter account secretly. This app can be used for many purposes as it has many features as compared to any other spy apps. You can use this application for hacking messages, location, contacts, call logs, Keylogger, Apps, E-mails and much more on any Android devices including Samsung, Huawei, HTC, Oppo, Sony, LG that is running on Android version 5.0 or later.
Why Choose This Tool to Hack A Twitter Account:
Track Cell Phone Activity: Call logs, Messages, E-mails, Document, Calendar, Photo, Video, Apps and more
Track Current Location: GPS, Geofencing, WiFi logger
Monitor Social Apps: Whatsapp, Skype, Facebook, Instagram, Snapchat, Line, Kik, Tinder, Hangouts and more
Remote Control: App blocker, Schedule restriction
Three Steps to Hack A Twitter Account
Step 1: Subscribe PanSpy.
Create an account on PanSpy first by visiting PanSpy official website, click on Sign Up button. Use an authentic email address to sign up PanSpy. After successfully created a PanSpy account, it will send a confirmation link to your Email to activate your account, simply navigate to your Email address, tap the link to activate your account, then follow the Setup Wizard to finish the following setup process.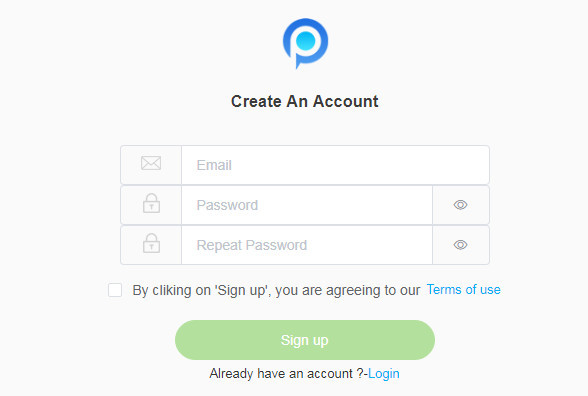 Step 2: Select A Subscription and Install Application .
Select a subscription from the two editions: Premium Edition, Ultimate Edition. Both editions support for 1-month subscription, quarter subscription and 1-year subscription, you can check the here.
After successfully subscribed the service, you will get a download link, simply download and setup the PanSpy app. Then login your PanSpy account, and follow the instructions given to set and give the app permission to access data on the monitored mobile phone. Once you completed all process and started the service, you can choose to delete the app icon or keep it on the home screen.
Step 3: Start Hacking the Twitter Account.
Now, turn back to computer Control Panel, you have complete unrestricted access to the phone and you can easily hack twitter account. To get the Twitter password, simply use PanSpy's Keylogger feature. However, that's not it, you can also use it to hack Viber, Snapchat, WhatsApp, Line, WhatsApp, etc.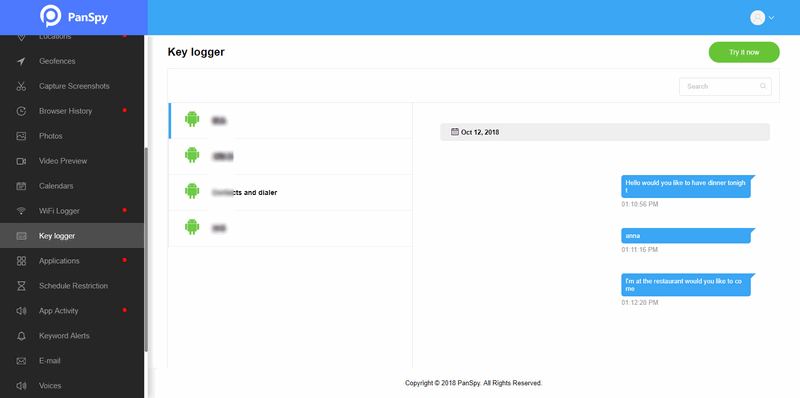 2. How to Secure Your Twitter Account
We not only tell you how to hack the account but also, how you can easily secure your twitter account and escape from any security threats of account hacking.
Tips to Protect Your Twitter Account from Being Hacked
Choose a strong password. It is much easier to remember a password if you use your birth date, your name or the last four digits of your phone number. Using a mix of upper case letters, lower case letters, numbers and special symbols will make it much harder for hackers to access your Twitter account.
Change your password periodically. You need to keep changing the access password from time to time so that people who are trying to find out your password are thrown off.
Be cautious to third-party applications. Sometimes, third-party applications request your permission to access your account. If you feel insecure, then remove the APP as soon as possible.
Hopefully our article have taught you how to hack the Twitter account. If you would like to go for PanSpy App, you can visit to its official website and know about the setup and install it.