2. FamiKit
FamiKit is a professional parental control app which is designed to help you limit your kid's smartphone usage. And one of the popular features is Website Filter. FamiKit now offers you up to 7 days free trial! It helps you filter out websites by category: Gambling, Games, Religions, Adult Content and more. You can view more details below: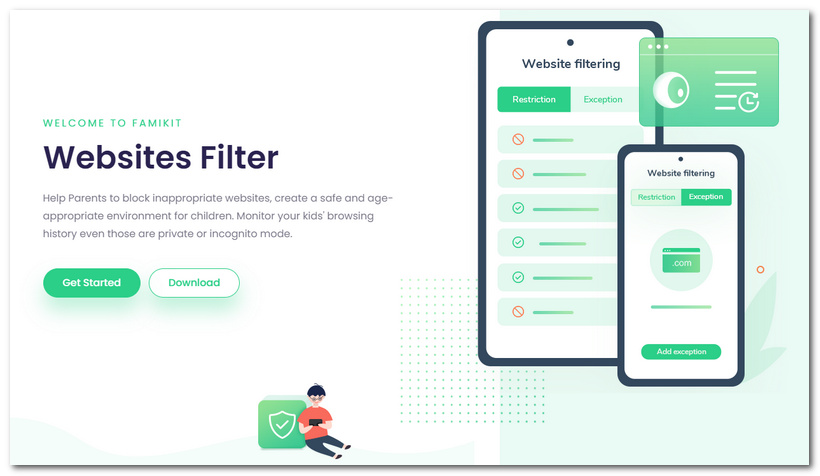 With FamiKit you can:
Set appropriate phone screen time for kids.
Block certain websites by categories on kid's device.
Know kid's real-time location and set a safe area.
Set time limit for each app or block certain apps.
Protect your kid's safety on mainstream social apps.