With the instant development of mobile phone technology and unstoppable expansion of the mobile games industry, more and more kids are addicted to mobile games and some social apps like Instagram, Snap, Tinder, etc... We found that there are always some parents who complain about it but don't do anything right, sometimes even adults would be addicted to mobile phones, how could we just blame our kids if we cannot control ourselves?
Recently we have seen that the Chinese Government introduced the most strict policy upon children's addiction to PC and mobile games, under this strict policy, kids who are from 12 to 17 years old are only allowed to play mobile or PC games on holidays from 8 pm to 9 pm. There is no doubt that this policy sounds crazy to some extent, but we can see the great determination that the Chinese government wants to eliminate all the bad influence has been made by PC and mobile games.
In this article, we will list the 5 best parental control apps which aimed to help parents teach their children how to use mobile phones scientifically.
1: Panspy-- Provide Ultimate Parental Control Solution
Panspy is one of the most popular parental control apps which has millions of users worldwide. With this app, parents could easily track their children's location, monitor phone calls & contacts, limit screen time and usage of some entertainment apps, block inappropriate websites, etc... Before we start using this app, we should sign up first on the official website then subscribe to it. Panspy currently provides 4 offers to their customers including premium monthly, ultimate monthly, ultimate quarterly, and ultimate annual, it also has a 3-day free trial for their new users with a limited version.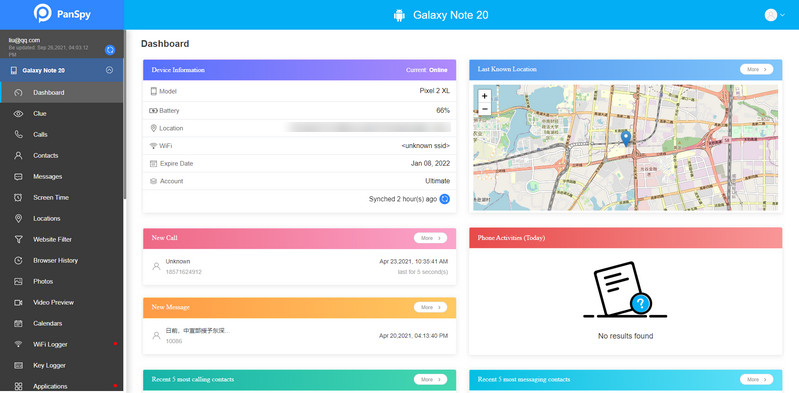 Key Features of PanSpy:
Track Cell Phone Activity: Call logs, Messages, E-mails, Document, Calendar, Photo, Video, Apps and more.
Track Current Location: GPS, Geofencing, WiFi logger.
Monitor Social Apps: WhatsApp, Skype, Facebook, Instagram, Snapchat, Line, Kik, Tinder, Hangouts and more.
Remote Control: App blocker, Schedule restriction.
2: FamiKit
Famikit is a professional parental control app that provides parents with powerful features to protect their kids from being addicted to PC or mobile games. Before getting into the start, make sure that you have installed Famikit on both your phone and kids' phone, then you should authorize Famikit to have access to all the data on your kids' phone. This app offers 3 main subscriptions for their customers: 7.99$ monthly, 21.49$ annual, and 17.99$ quarterly. Unfortunately, Famikit currently doesn't have a free trial for its potential customers.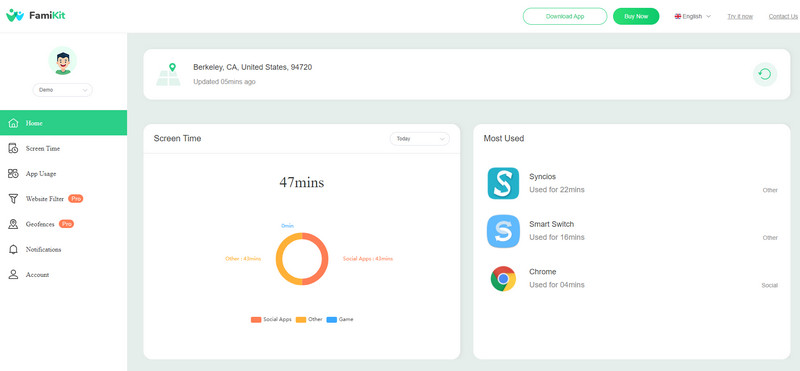 Key Features of FamiKit:
Limit screen time for kids
Block websites that may have some potential risk or inappropriate content
Track kids' real-time location and make sure they are in the safe area
Set a time limit for a certain app or directly block it
Monitor your kids' activities on social apps, make sure that they would not be harmed by a potential predator
3: FamilyTime
FamilyTime declares itself as the best android parental control app. It has 2 versions provided on Google Play, one is for parents whereas another is for kids. Comparing to other parental control apps, FamilyTime not only has some normal features like GPS tracking but also sets an SOS button and a 'Pick Me Up' button so that parents could know where kids are once they are in danger. As for the subscription, users have 4 options to choose and the price varies from 1.15$ to 2.25$ per device.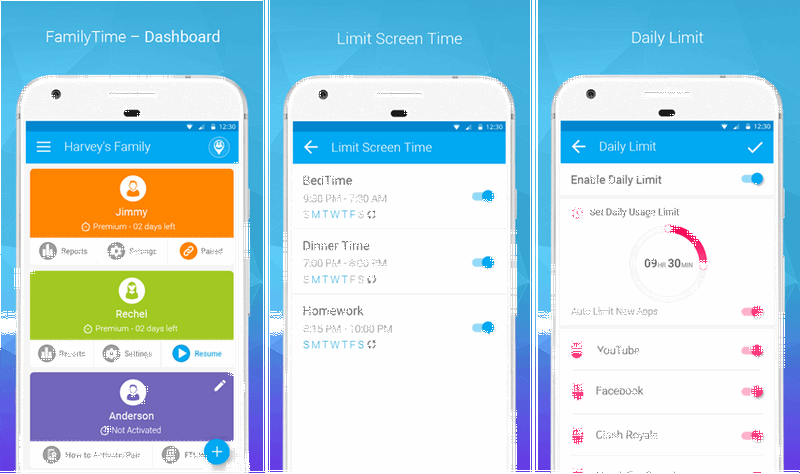 Key Features of FamilyTime:
Track kids' real-time location
Check browsing history and block porn, violent websites
Monitor text messages
Limit screen time
Limit or prohibit the usage of a certain app
4: Bark
Unlike other parental control apps, Bark emphasizes that parents should usually talk with their kids instead of directly blocking websites and apps. As an AI-based parental control app, Bark will automatically detect some sensitive words or unhealthy content while kids are using their phones. Parents would receive an alert once their kids do something bad on their phones. Then, Bark encourages parents to communicate with their kids about the perniciousness of the content kids have seen. It is meaningless to block or prohibit a certain app or website because kids would never know what is dangerous information on the Internet. Since the Bark is an AI-based parental control app, it's kinda expensive compared to some normal monitoring apps.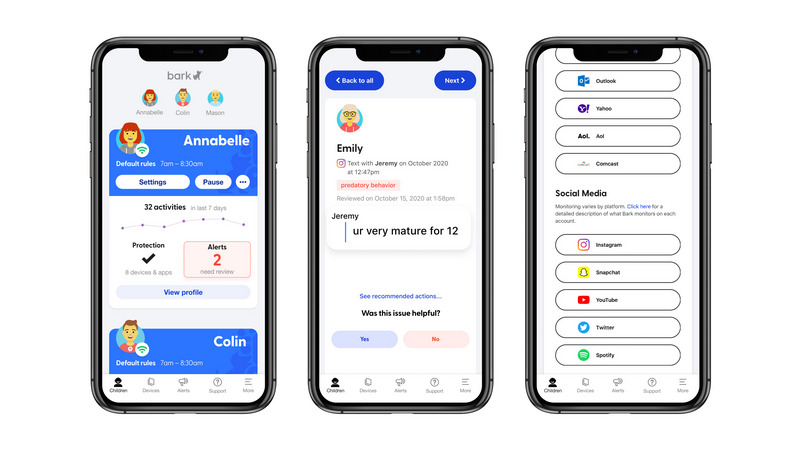 Key Features of Bark:
Content monitoring
Screen time management
Real-time location check-in
Unhealthy content alerts
5: WebWatcher
WebWatcher is also an AI-based parental monitoring app like Bark, it was founded in 2002 by Awareness Technologies. It just has very similar features to Bark but it's more expensive. If you are a protected dad or mom, we highly recommend you to try this app since it not only lets you check children's actions on their phones but also helps you to find all things your children try to hide from you.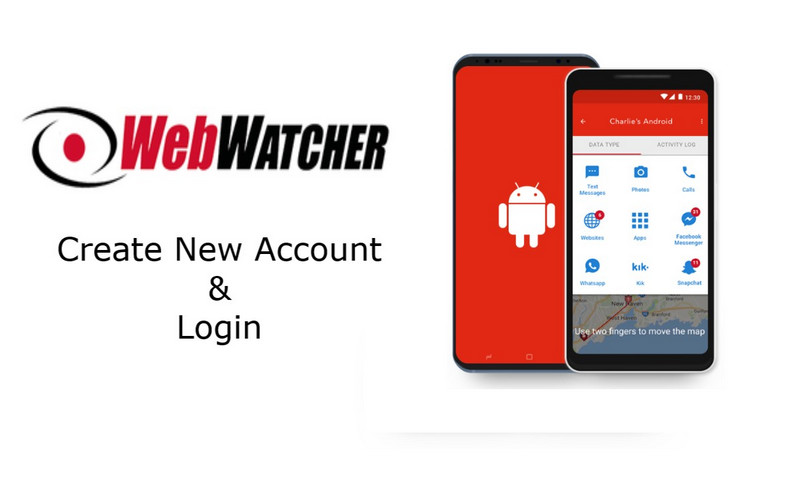 Key Features of WebWatcher:
Monitor text messages and social apps
Real-time GPS location tracking
Real-time alerts when suspicious action occurred
Conclusion:
All the 5 apps mentioned above rank very high among mainstream parental control apps worldwide, they have millions of users already and have been tested positive for children's development. If you are protected parent and don't have too much budget on parental control apps, Panspy, Famikit, and FamilyTime are the best choice for you. In the contrast, Bark and WebWatcher are much better for people who believe leave enough space and have patient communication with children are efficient to let children understand what kinds of content are dangerous on the Internet.