How to Monitor WhatsApp Messages on PC
How can you monitor what your child doing on WhatsApp without violating their privacy and trust. One wasy way is to use WhatsApp monitoring software - PanSpy. PanSpy can guarantee the best information and ease of use.
The app works in the background of your child's device. Once you sign up, you can easily access the target device's WhatsApp messages remotely. It is very easy to use. After installing the app, you don't have to do anything at all except maybe sign in to monitor the WhatsApp messages. It can be used to monitor more than just WhatsApp messages. You can monitor SMS, call logs, emails, location tracking and other app data such as Skype and Viber. Now let's learn the detailed steps regarding WhatsApp monitoring.
Step 1: Create An Account.
On the PanSpy website, create a PanSpy account to sign up for the service and purchase the subscription you will need. After you select one of the three plans on offer, you will then need to register PanSpy and download the app on your target device.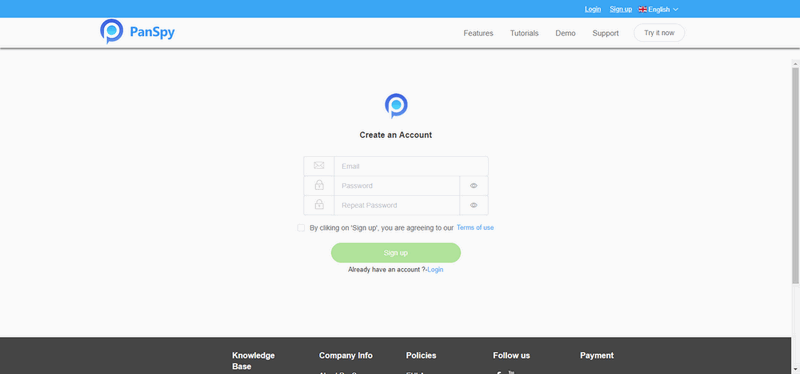 Step 2: Install PanSpy App on Target Device .
You need to install PanSpy on the target device to access its data. Visit www.panspy.com on the target device to download PanSpy Android app. Then follow the instructions to authorize PanSpy and start the app. Choose to keep or remove the app icon after installation.
Step 3: Remotely Check Data on Huawei Phone.
Now head to the PanSpy dashboard on PC and click on WhatsApp messages from the left hand pane to get a list of all sent and received messages. From the PanSpy dashboard, you can even view your target device's location in real time, and set up geo-fences as you see fit. Also, other app data like Skype, Facebook, Viber, Tinder, Instagram, Kik, QQ, WeChat and more could be monitored from dashboard.