Part 4: Using PanSpy to Monitor Gaming Activities and Set Restriction
Since it is impossible for kids to stop playing online games or have a good control in gaming habits, using a monitor app for parents to be better involved can be quite necessary.
PanSpy is one of the most famous cell phone monitoring apps for Android device which is pretty easy to use. All you've got to do is to create a PanSpy account, install the app on the target phone (the phone you are monitoring), and start monitoring target device on control panel. With this application, you'll be able to see the Applications which enables you to block them and view the App Activities which lets you know the frequently used apps. Moreover, you can even set Schedule Restrictions to keep off gaming addiction on your children's device. Simply follow the steps below to realize it.
Step 1: Create a PanSpy Account
Firstly you need to create a PanSpy account. Simply visit PanSpy official website on your browser (both desktop or mobile are available). Go to Sign Up button and click on it, which enables you to sign up with authentic email address to create a PanSpy account. You will receive a confirmation link from your email to activate your account later. After the confirmation, simply follow the on-screen wizard to set up it.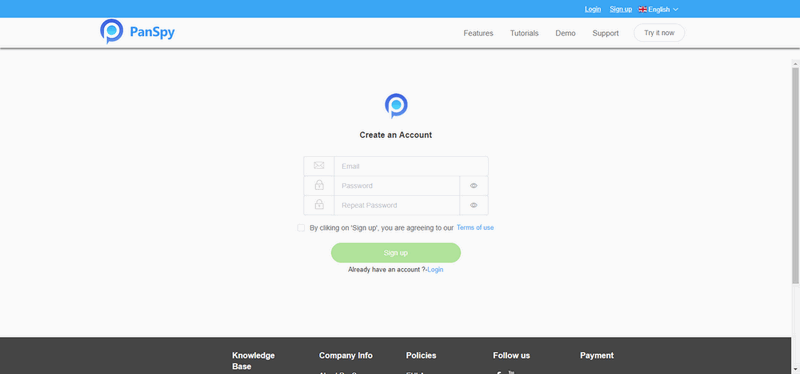 Step 2: Install the PanSpy App
After successfully subscribe the service, you will get a download link to download and setup the PanSpy app. So simply download and install the app on your target mobile device, login your PanSpy account, and follow the instructions given to set and give the app permission to access data on it. Once you finish all procedures and start the service, you are allowed to delete the app icon or keep it anyway on the screen.
Step 3: Start Monitoring Your Child's Device
After finish the setup process on target device, now turn back to your computer (or your own mobile device) to view the monitored data. To check your kid's gaming activities, simply go to App Activities. If you want to block an app on his/her device, simply click on Applications on the left panel. Also PanSpy offers you opportunities to set Schedule Restrictions to better manage their gaming time.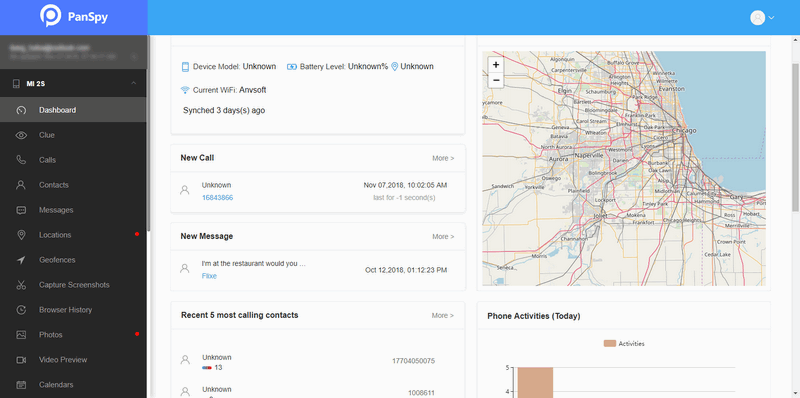 Please note that for the first time you enter the dashboard or control panel, it takes time to sync all data from monitored device. To sync latest data from target device, simply click the refresh button. Also you should be noted that PanSpy will fail to sync newest data if the monitored device is powered off or disconnected to the internet.