Part 1. How to Block WhatsApp on Your Kid's Mobile Device
The steps vary depends on what kind of mobile device your kid's using, for example, the Android device or iOS device. And we will show you the details accordingly.
Block WhatsApp on Android Device
PanSpy is a professional phone monitoring tool designed for Android devices. You can take full control of the monitored devices with it. For example, you can view all kinds of data saved on the device including contacts, messages, apps, photo&videos and browser history, etc. Of course, you can take control of the device remotely as well, such as screenshot capturing, app blocking, website filtering and more.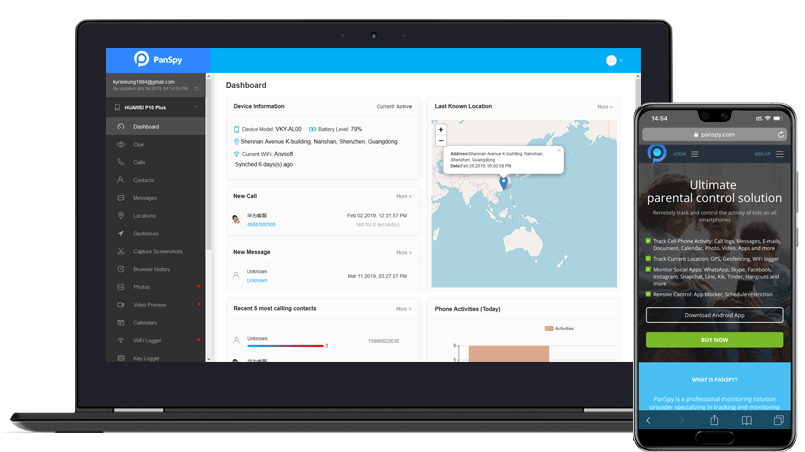 What PanSpy can do:
Track live location: PanSpy allows you to know your kid's real-time location and set a safe zone for him/her to ensure their safety.
Access call history: PanSpy allow you to check every single incoming and outgoing call if you need to view call details from target device.
Web browsing history: Wonder which website your kid like viewing? PanSpy also works as an internet monitoring tool to access target device browsing history and set website filter.
View instant messaging chats: PanSpy make spying on messages instantly easier. Besides, you can view chats conversation from WhatsApp, Skype, Line, Wechat, and other IM chats.
View other social apps: PanSpy enable you to get knowledge of the states of some social apps, such as Facebook, WhatsApp, Snapchat, Line, Viber, Kik, Skype, Instagram, Tinder and etc.
Schedule restriction: PanSpy allows you to set time schedule on the smartphone or directly block certain apps.
To block WhatsApp on Android device with PanSpy, you need to follow the steps below:
Step 1: Create a PanSpy Account.
First of all, go to official site to sign up an account. You can find the Sign Up button on the upper right corner of the site. And you need to use a valid Email address, since you will receive a link which allows you to activate your account. Note that you may need to check your junk or spam folder on your Email to find the confirmation Email, simply click on the link and now you can sign in your account.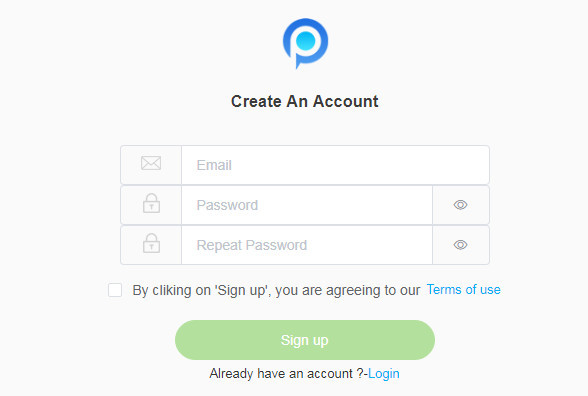 Step 2: Setup your PanSpy account.
After you sign in your account, there will be setup wizard to walk you through the setups. Select Android device option and set a name and an age. Click on Next to proceed.
And then you need to download and install PanSpy App on your kid's smartphone. Enter the download link panspy.me on your browser address bar to download and install the app. Open it and sign in your PanSpy account you just created.
Step 3: Setup PanSpy app on your kid's device .
You now need to setup both important permissions and optional permissions on the device. All the important permissions are needed, optional permissions depend on your own needs, you can jump some of them. But to setup limit for WhatsApp, remember that the Application access permission must be turned on.
Step 4: Set limit on WhatsApp.
Now you can set a limit for WhatsApp on your own mobile device or a computer. Simply sign in your PanSpy account on the console. Basically, you can directly block WhatsApp on Applications feature, or you can click on the Advanced Rules feature on the right of the panel to set detailed limit on the WhatsApp usage. Then your kid can use the app during the time period you set.
Note: Actually, besides of Screen Time, PanSpy also allows you to view all kinds of data on the target device such as contacts, call logs/recording, photos, videos, messages, WhatsApp, Facebook, Instagram, etc. So if you needs to view these data on the target device, you can have a try with PanSpy.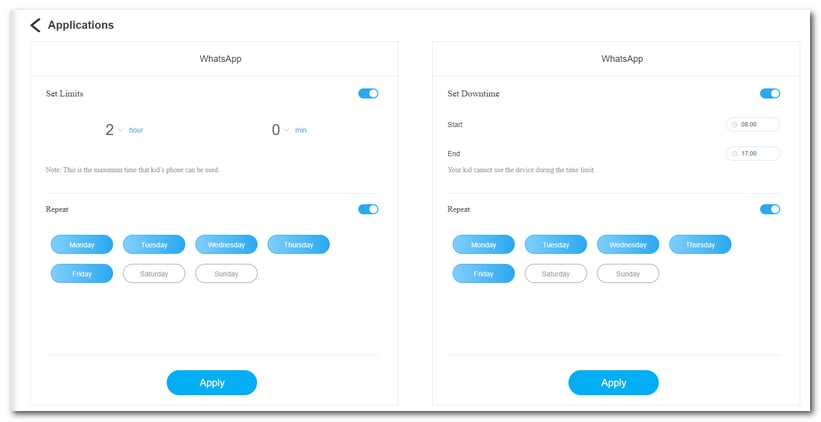 Block WhatsApp on iOS Device
For iPhone and iPad, Apple brings build-in tool to help you block adult contents with iOS 12. The tool is called Screen Time. It works likely to FamiKit, you can block set downtime for desired apps or directly block them. Let's take a look at how it works.
Step 1: Firstly, open Settings>App Limit on your kid's iPhone or iPad. Tap Add limit on the panel, and find WhatsApp app under Social apps category.
Step 2: Set a maximum time that your kid is allowed to use the app. You can set the time to 0 if you want to block WhatsApp and set the repeat time to the whole week.