Part 1: How to Track Gmail Messages You Sent?
Mailtrack is an email tracking extension designed for Gmail which indicates whether the message you sent has been read or not. After you install it, your experience with Gmail remains the same as before but with additional double checks if the message you sent has been read by the recipient. And you should know that Mailtrack which is now only available for Android won't be displayed on your home screen as a separate app. Now follow the steps below to get how to achieve it.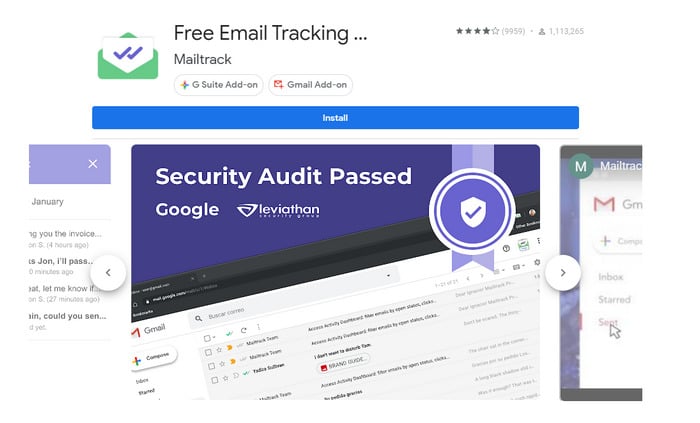 Step 1: Go to GSuite Marketplace in Chrome on your desktop computer and then search for Mailtrack to install it on your computer.
Step 2: Select the email account you want to use with Mailtrack and click on Allow to accept permissions.
Step 3: You'll get a confirmation message if the installation has been successful. Restart your Gmail app on your Android and you will have Mailtrack add-on installed on your device even if you download it with your computer.
Step 4: Now launch your Gmail app and open an existing email (sent or received). Scroll down to the bottom of the email and you should see the Mailtrack logo at the very end where it says "Available add-ons".
Step 5: Tap the Mailtrack logo. You should then have the option to either send a tracked reply or compose a new tracked email.
Note: Checkmarks will only appear for tracked messages that you have sent from your computer after following these instructions and activating the checkmarks on your phone.