Part 2: Be Ready to Track a Lost Google Pixel Phone in the Future
Once your phone gets lost, it's hard to track it unless you have some preparations. Why we need insurance? Because we could not predict what's going on in the future. No one could. Thus in case some loss, we can do something now. It's not bad to own a "safety net" anyway.
PanSpy is one of the best tracking tools available for you. It works perfectly on all devices running Android 5+ including Google Pixel, OnePlus, Huawei, Xiaomi, Oppo, Vivo, Sony, LG and more. With the installation of PanSpy, you can easily check the accurate location of the device. And meanwhile, you can track all app activities on it, which means you will get more information tracking via PanSpy once you lost your phone.
Step 1: Create a PanSpy Account
Before all starts, go to Sign Up PanSpy. On this page, sign up via your email valid email. After registration, open your registered mail box, you will find a confirmation link from PanSpy which allows you to activate your new created account. Follow its instructions to continue.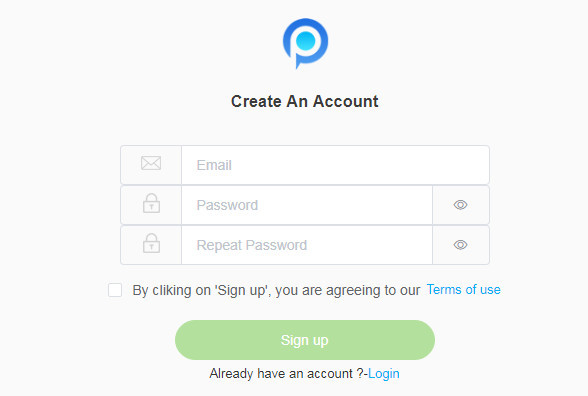 Step 2: Install PanSpy App on Google Pixel 4/4a/5
Now focus on your Google Pixel 4/4a/5. Open a website browser and go visit panspy.me. Download and install PanSpy on this phone. By following, you will be required to log in with your new created PanSpy account. Then set up PanSpy to authorize data accessibility.All the important permissions are needed while optional permissions depend on your own needs and you can jump some of them. But if you want to locate your device exactly, you'd better allow Location service and Location. This page can be helpful to figure out how it works.
Step 3: Start Tracking and Locating Your Lost Google Pixel 4/4a/5
You can check locations and all app activities on PanSpy console panel, which brings us hope after phone loss. Go to Locations option to check all location histories. Furthermore, you will see all supported features including but not limited to contacts, calls, messages, emails, apps, photos, browser histories, key logger, Viber, Snapchat, WhatsApp, Line, Facebook are listed on the left panel, you can remotely monitor what other people did with your phone.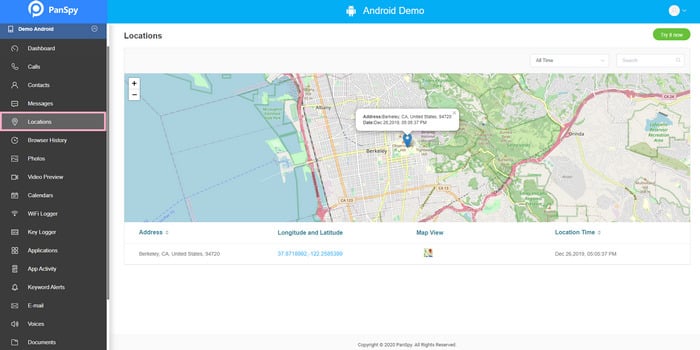 Features of PanSpy
Track Cell Phone Activity: Contacts, Messages, Call logs, Phone call, E-mails, Document, Calendar, Photo, Video, Apps and more.
Track Current Location: GPS, Geofencing, WiFi logger
Monitor Social Apps: WhatsApp, Skype, Facebook, Instagram, Snapchat, Line, Kik, Tinder, Hangouts and more.
Remote Control: App blocker, Schedule restriction, Screen time management, Website filter.