Relationships are very fragile. It is extremely easy today for unfaithful people in relationships to cheat on their girlfriends because of the ease with which they can connect to the whole world using their smartphones.
You may have come across a situation in your life or a life of others where you want to be sure about the loyalty of your significant other. That is why there is a growing need for people to know of ways they can spy on their boyfriends without them finding out about it. If you wanna know where your boyfriend was the whole, with whom he was talking, then you can track your boyfriend's phone using spy apps.
Part 1. How to Track Your Boyfriend's Phone Using PanSpy
There are various ways that you can use to track your boyfriend. Here, we would like to introduce you a simple, safe, and reliable way to access any content on your boyfriend's phone without him knowing. PanSpy is one of the most amazing and popular applications that enables you to keep track of your boyfriend's activities, not only partners even parents can use this application so that they can watch over their children and supervise their activities.is a powerful phone tracking solution which allows you to access the live location of the target device. You will find a wide range of functions in this monitoring tool that makes it powerful and easier to use. You can monitor data such as messages, location, contacts, call logs, Keylogger, Apps, E-mails and much more on any Android device including Samsung, Huawei, HTC, Oppo, Sony, LG, etc that is running on Android version 5.0 or later.
Why Choose This Your Boyfriend's Phone Tracker
Track Cell Phone Activity: Call logs, Messages, E-mails, Document, Calendar, Photo, Video, Apps and more
Track Current Location: GPS, Geofencing, WiFi logger
Monitor Social Apps: Whatsapp, Skype, Facebook, Instagram, Snapchat, Line, Kik, Tinder, Hangouts and more
Remote Control: App blocker, Schedule restriction App blocker, Schedule restriction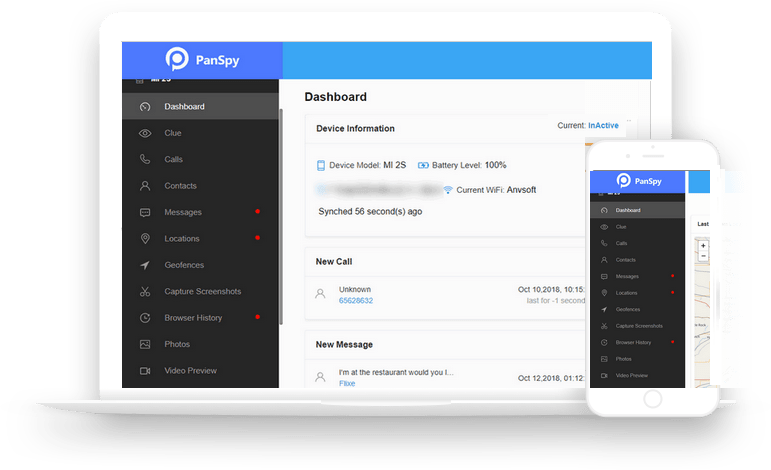 Follow the below step-by-step guide on how to track your boyfriend's phone using PanSpy:
Steps to Track Your Boyfriend's Phone
Step 1: Create A PanSpy Account.
Go to the PanSpy website, click on Sign UP button. Enter your authentic e-mail to create an account. You will receive a confirm e-mail to activate your account. Then follow the Setup Wizard to complete the setup process.
Step 2: Install PanSpy Application
Select a subscription from the two editions: Premium Edition, Ultimate Edition. After successfully subscribe the service, you will get a download link to download and setup the PanSpy app. Simply download and install the app on your boyfriend's mobile phone.
Step 3: Start Checking Your Boyfriend's Text Messages, Calls and Other Data Remotely
Log in PanSpy Control Panel to start tracking GPS location, instant messages, browsing history and any other activities taking place on your boyfriend's phone.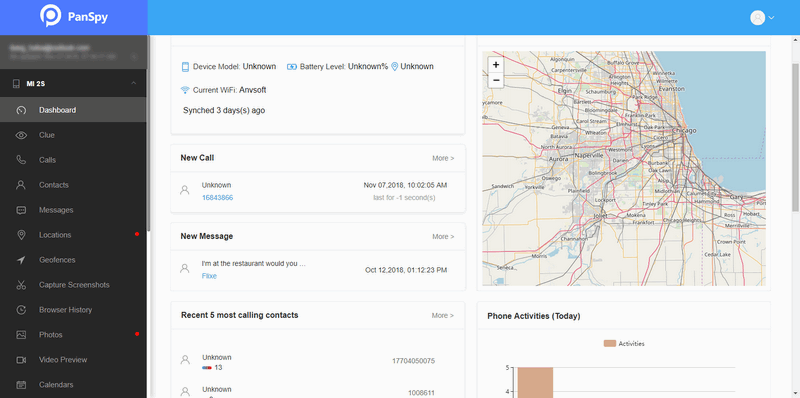 Part 2. What May Happen After You Track Your Boyfriend's Phone
Know about His Call Logs
You can view the created time of all incoming and outgoing calls, call duration, the types of calls such as incoming, outgoing, missed or rejected calls, contact names, phone numbers.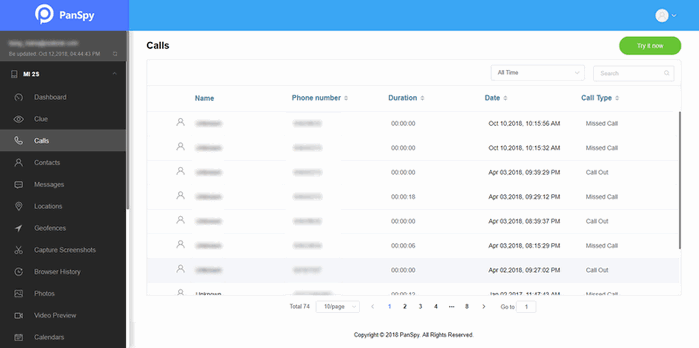 Track Sent/Received Text Messages on Boyfriend's Phone
You are able to view a complete record of all sent and received SMS/iMessages, check sender and receiver names and the number of messages in each chat, download image or video attachments from SMS messages.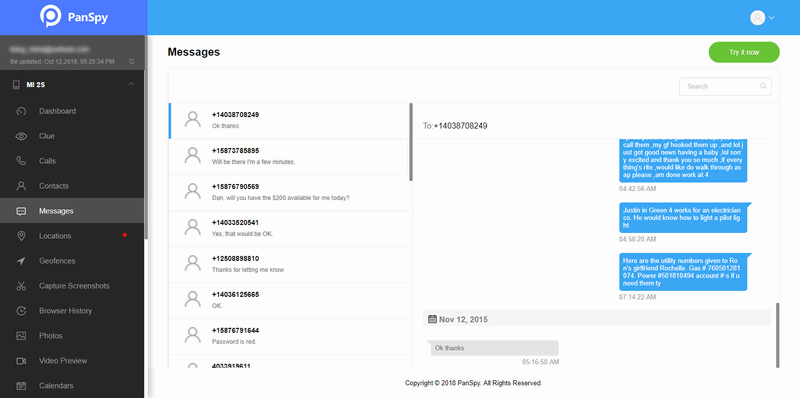 Access Real-time Location
This application lets you check the route history of the device and accurate the whereabouts of the device in real-time. Thus, you can track the location of your boyfriend to know where he is.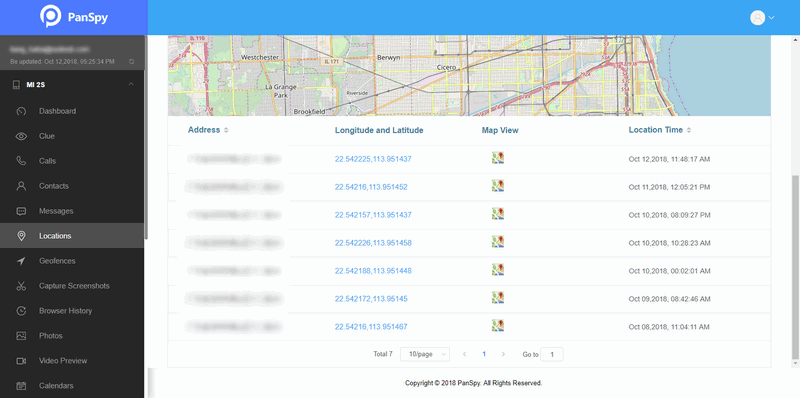 Thankfully, while such social apps have made way for boyfriends to cheat on their girlfriends, there are other phone tracking apps that can help keep an eye on your boyfriend's phone activities in the stealth mode. PanSpy is the best tool to make phone tracking easier. Simply download and have a try it.