What is Instagram?
Instagram is one of the most trendy social media all around the world. People can upload photos and videos with various filters, tag with personalize words and share location on the post. Users can 'like' the post and follow other users for free. If you eager to know something around the world, you can view on the trending content or by searching tags and locations.
Why you need to track someone's Instagram?
As for parents, it's quite important to keep an eye on your children's growth. Some parents will overlook their kids' mental health as they often put more concentration on their kids' physical health. In their adolescent period, they might will mislead by some improper information, like what they got from the internet, as well as on Instagram. What parents need is a useful Instagram tracker to help you get every posts, every operations and every conversations on your kids' Instagram account.
For couples, some partner may not allow their one to check their phones for privacy, for this, you can monitor the chatting box of your partner's Instagram to check whether they are cheated on you. If you find out something wrong, you can make any screenshots in time as evidence.
1. How to Track An Instragram Account By Using PanSpy
PanSpy - an outstanding phone tracking app, helps you monitor the dynamics on target Android device remotely. Currently, all Android devices run above 5.0 can be monitored by PanSpy in time. PanSpy supports to view sorts of data include Call logs, Contacts, Messages, Browser History, Photos, Apps, E-mails, Media and other phone data without trace. Furthermore, PanSpy is not only a phone monitor itself but also possesses with plenty useful functions, screen time limits, location tracking, received safety notification when the one you monitored has left the specific district, words limitation for searching, screenshots, etc.
Features of PanSpy
Track Cell Phone Activity: Call logs, Messages, E-mails, Document, Calendar, Photo, Video, Apps and more
Track Current Location: GPS, Geofencing, WiFi logger
Monitor Social Apps: Whatsapp, Skype, Facebook, Instagram, Snapchat, Line, Kik, Tinder, Hangouts and more
Remote Control: App blocker, Schedule restriction
Step 1: Subscribe PanSpy.
First of all, please create your PanSpy account. Go to PanSpy official homepage and click on 'SIGH UP' on the top right corner and follow the steps to make an account. Then you will received the confirmation link to active your account. And now you can login your account and start to set the tracking app. Choose Mobile Device - Android (currently only work for Android and we will open for iOS soon) and the edition (Premium Edition and Ultimate Edition. To know more difference between them, please click here.) you want.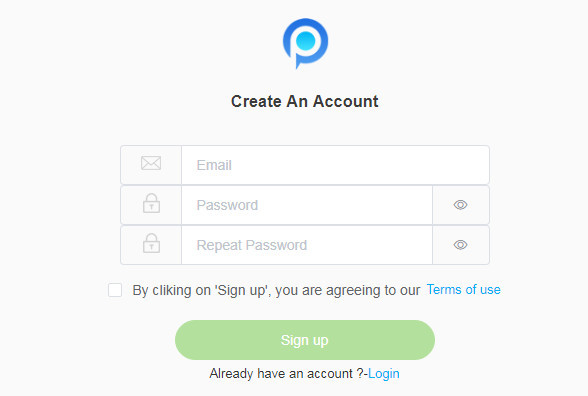 Step 2: Install PanSpy on Target Android Device.
Follow the download link you received in the confirmation email to download and install PanSpy on target Android device. Login with your PanSpy account and follow the instructions to make the settings.
Step 3: Start Tracking the Instagram account.
Go back to PanSpy Control Panel and start to monitoring the Insta account on target Android device. Select 'Instagram' option and you can monitor every operations and previous actions of this Instagram account.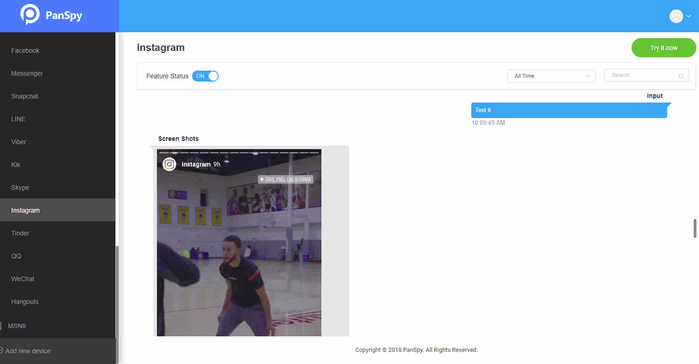 2. How to Track An Instragram Account By Using Spyzie
Step 1: Create a Spyzie account.
Create an account and see more info in www.spyzie.com.
Step 2: Install Spyzie on Employee's Android or iOS Phone.
Install Sypzie on other's Android or iOS devices and follow the setup process. To monitor iOS device, you must have the iCloud ID and password for the target iPhone device. Any questions please visit www.apple.com.
Step 3: View the Operations on Target Phone.
Go back to Control Panel, select 'Social Apps' > 'Instagram' to start your monitoring.