There are countless reasons men stray, and infidelity can be a crushing blow in intimacy. If you suspect your boyfriend of cheating, how can you recognize that? Actually, there are some subtle signs that can tip you off to your boyfriend's extramarital affairs:
1. He takes his phone everywhere with him.
2. He's constantly texting someone but won't let you know.
3. He always like someone's posts on social media.
4. He's spending more time at "work".
5. He gets mad when you touch his phone.
6. He talks to you less or stops talking to you.
If you found that your boyfriend was acting crazy and had more than 2 or 3 things mentioned above, he's very likely cheating on you. And this article teaches you how to check all calls made and record these phone calls on his phone without knowing to confirm. And now let's get started.
Above all, since we can't directly record phone calls on your boyfriend's phone, we need a helpful tool to do that. PanSpy, a professional monitoring solution provider specializing in tracking and monitoring tools. It offers massive great features to help users to monitor the smartphone usage. With PanSpy, you can remotely track all activities on the smartphone, including sent/received SMS messages, social app messages and record phone calls. And here's step-by-step tutorial to teach you how to do that:
1. Create a PanSpy account
Firstly, go to PanSpy official website on your browser, you will see the Sign Up button on the upper right corner. Click on it and use an authentic email address to sign up PanSpy. After successfully create a PanSpy account, it will send a confirmation link to your Email to activate your account, simply navigate to your Email inbox (Check junk or spam folder if you didn't find the Email), click on the link to activate your account.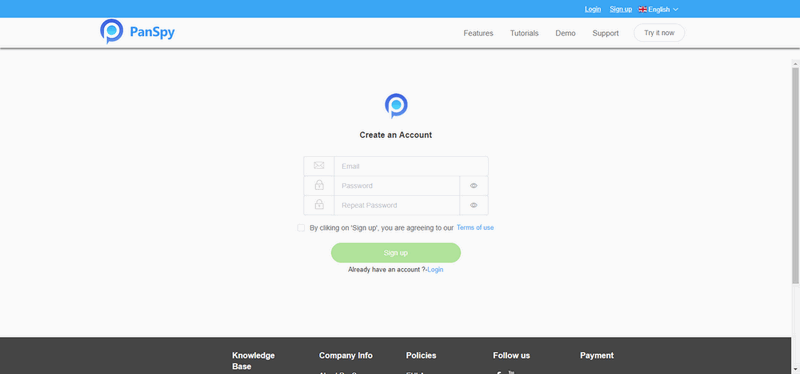 2. Install and setup PanSpy app on boyfriend's phone
Of course, you need to have access to your boyfriend's phone, and enter the download link given to install PanSpy app. You need to install and set it up on your boyfriend's phone to proceed. The steps are quite simply, you just need to follow the step-by-step tutorial to do it. And you are allowed to delete the app icon on the screen so that your boyfriend won't be noticed.
3. Check phone calls made in your boyfriend's phone
After you finish the above steps, you are now able to check all phone calls made on your boyfriend's phone. Sign into the console, click on the Calls tab on the left of the panel, you will see all phone calls made on your boyfriend's phone. Moreover, as long as the calls have been uploaded, you can see them in the console even if they got deleted from the phone.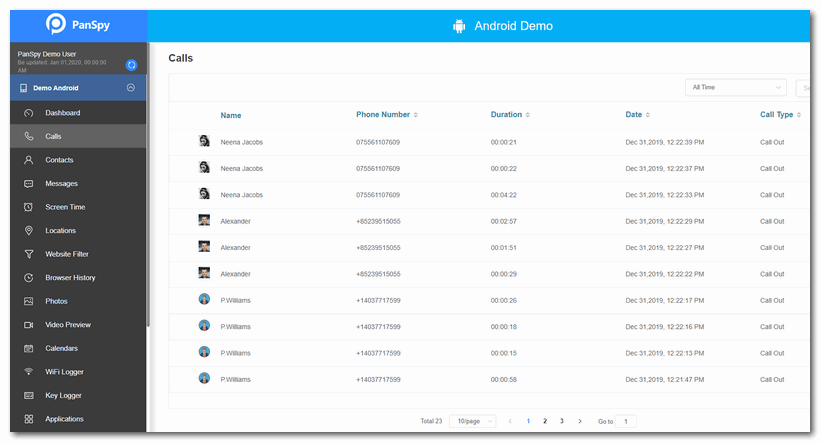 4. Download and listen to all phone call recordings
Of course, you are enabled to check all phone call recordings. All calls will be recorded automatically and uploaded to the console. To check the call recordings, click on the Voice tab, you will see all call recordings there. Download suspicious ones to your device from the console and listen to them to check if your friend was cheating.
Besides of phone calls, PanSpy also allows you to check other activities on your boyfriend's phone, such as text messages, WhatsApp, Facebook, Snapchat and other social app chat logs. You can see these data to check if your boyfriend is cheating. So don't hesitate to have a try on PanSpy if you want to track your boyfriend's phone. If you have any other problems after reading this article, please feel free to contact us, we will get back to you very soon. And if you think it helpful, please share this article.