We may experience some embarrassed situations, such as forget where we leave our smartphone behind. What's worse, someone took our device when we carelessly put it somewhere unsafe. It really hurts when it comes to our new smartphone like Huawei P40 or P40 Pro. We not only lost our device and money, but also the precious data on it. If it unfortunately happens to you (we hope not), you may wonder if there is way to find it back? Sometimes, if you just forget where you put your device on, you can remotely locate it or ring it so you can then find it quickly. But if it gets stolen, the only thing you can do is trying to locate and lock the device remotely, and then call the police. So how to remotely locate your lost or stolen Huawei P40? The following methods may be helpful.
1. Locate Lost or Stolen Huawei P40/P40 Pro with Find My Phone
Huawei offers cloud service to their users to help them save data on cloud or locate their devices. You can use this feature to locate your Huawei P40. Of course, before using this Find My Phone feature, you need to sign in your Huawei account on the device previously. Otherwise, you can't track the device location with HiCloud. And the steps are below:
Open your browser, go to Huawei cloud page. And sign in the same Huawei account which you have logged in on the Huawei P40. You can also download the desktop client on the page.
You will see several options available after you signed in your account. Select the last module "Find My Phone" among them. If your phone is connected to the internet and its location services are on then you will see its live location on the map, and if it's offline or powered off you can see the last known location.
Besides of location, you can also ring the device, lock the device and even erase the device. You can perform these features if you need.

2. Locate Lost or Stolen Huawei P40/P40 Pro Using PanSpy
PanSpy is a professional monitoring app, which designed for Android users to monitor their devices. It supports for all Android devices running Android 5 and above without root needed, you can view all kinds of data such as contacts, messages, call logs, call recordings, photos, videos, WhatsApp, Facebook and live location remotely. With this tool, you can track the location of your Huawei P40 easily. Let's see how it works.
Step 1: Create Your PanSpy Account.
First of all, click on Sign Up button on PanSpy official site to create your account. A valid e-mail address is needed to sign up and you will receive a confirmation link sent to your Email address, click on the link to activate your account.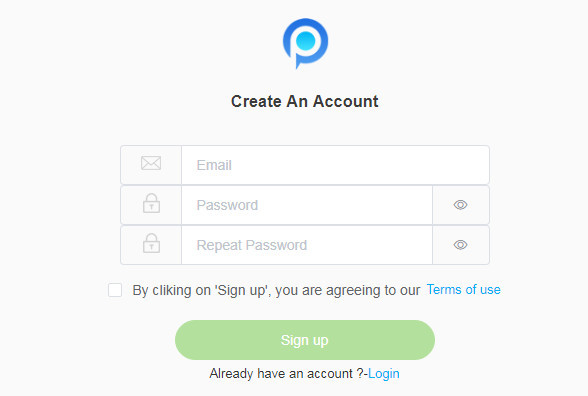 Step 2: Install PanSpy App on Huawei P40/P40 Pro.
Sign in your account on PanSpy website, you will be given a setup wizard to walk you through the following steps. Navigate to your Huawei P40, enter the download link on browser to download the app on your device, and authorized the app to access location data. You can check this tutorial for detailed steps to authorize.
Step 3: View the live Location of Huawei P40/P40 Pro.
After finishing all the setups, open the control panel on any other of your device or computer. Simply click on Location tab on the left side to view the location data. It will list both current location and location history.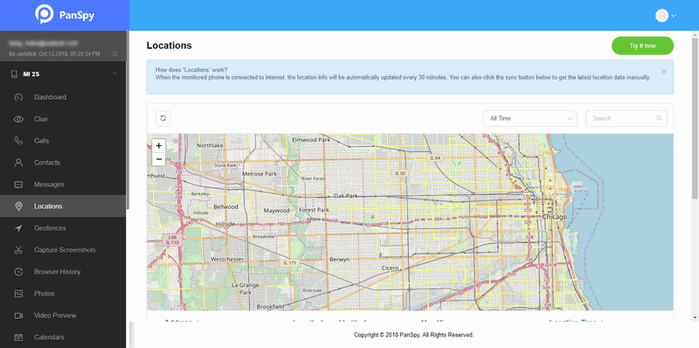 Actually, no matter find my phone or PanSpy service, you need to set it up before you lost your device. If you haven't done any of these settings, you can hardly find your device. Of course, we don't hope this happens to you. So it's wise to take precautions before that. Besides, PanSpy supports for all kinds of data on the device besides of location, it enables you to take full control of the device. If you want to use this tool to monitor your children or employees, it's worth having a try.